Details
ETCHING machine for print steel plate - ( standard type)
---
- For Thin clichés steel plate (thickness: 0.3mm or 0.5mm)
- For stainless steel plate ( Ceramic dishes pattern printing plate)
- For Thickness(10mm~15mm) steel plate
- For Other metel nameplate etching and metal artwork.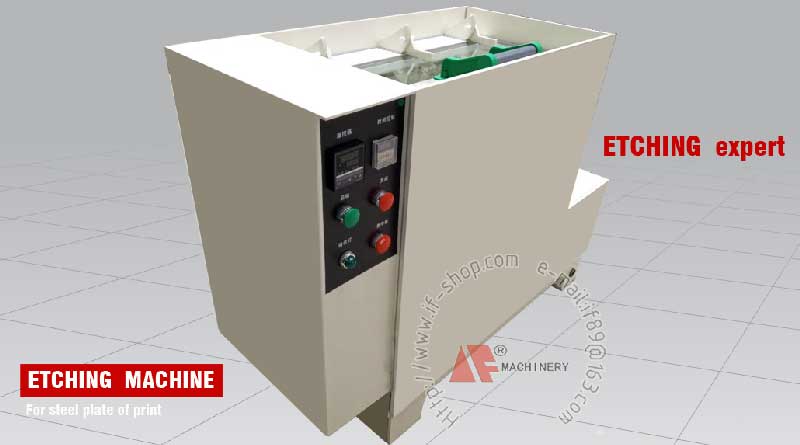 ---

- Dimensions: 1380x840x1050mm
- Max steel plate: 500x400mm
- Weight:150kg
- Max Work-area (Etch Graphic) :400x400mm
- ETCHING Water Volume: 60L
- Power Wattage: 220V /110V - 3200w
- Use Etching Water: ferric chloride
- Made by High-strength industrial plastic production
- With High-precision spcial long-lasting spray nozzle
---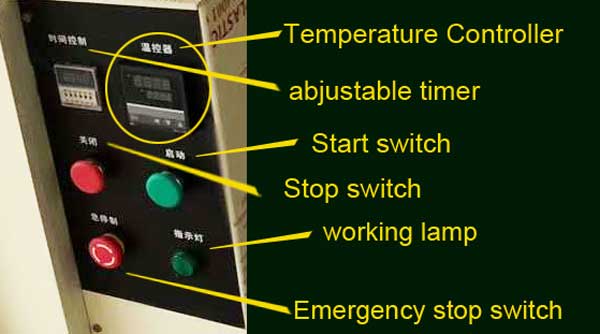 ---
Work principle:spray wash time control steel plate depthetching solution
with built-in temperature method

Our etching equipment is widely used in Special printing plate making and other industrial products industry.Our etching equipment has the characteristics of easy to use, easy to operate, high stability, durability, precise etching graphics and text, etc.It is an indispensable helper for manufacturers and friends in the pad printing and Gravure industry.Our company provides training and operation of the whole process of steel plate etching technology, welcome to consult and cooperate.

IF company provides high-quality steel plate and steel plate graphic etching services for customer.Years of experienced plate making engineers,Using our professionally designed and producted ecth equipment,so many times to solve perfectly the difficult problems for the plate making industry.
Sample example below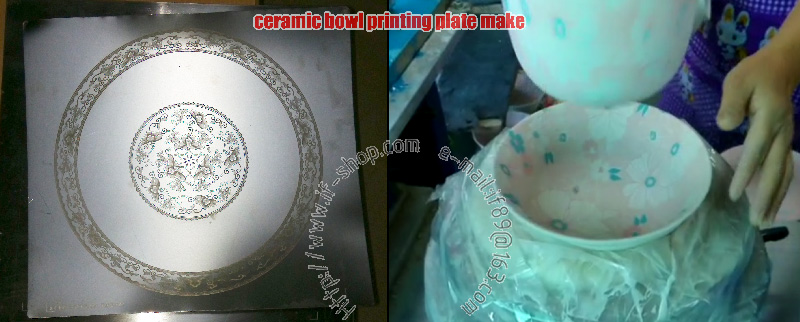 Reviews
Tags